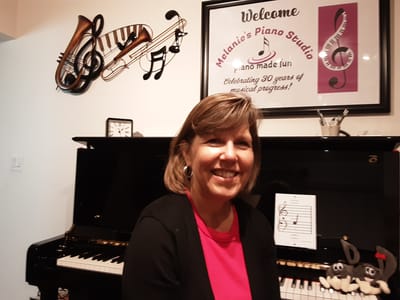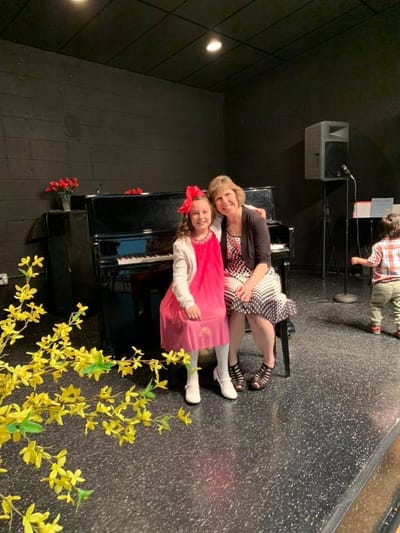 At Melanie's Piano Studio the joy of music is available to
everyone. Students will be provided with the opportunity
to develop their musical potential in a supportive
environment. Music is a gift for everyone!
I believe learning music builds self-confidence, knowledge and joy!
Children and adults can all benefit from playing the piano, making
beautiful music and getting a strong foundation in music.
Melanie Mueller is the owner/teacher of Melanie's Piano Studio. She has been
teaching music and piano for over 30 years to young children up to adults.
She has her Master's in Education, Bachelor's in music plus more! Melanie is an
Elite Educator Ultimate Music Theory Certified Teacher.